Individual
Conference Registration Discount
Non-Profit
Conference Registration Discount
Corporate
Conference Registration Discount
For non-profit and corporate subscriptions only.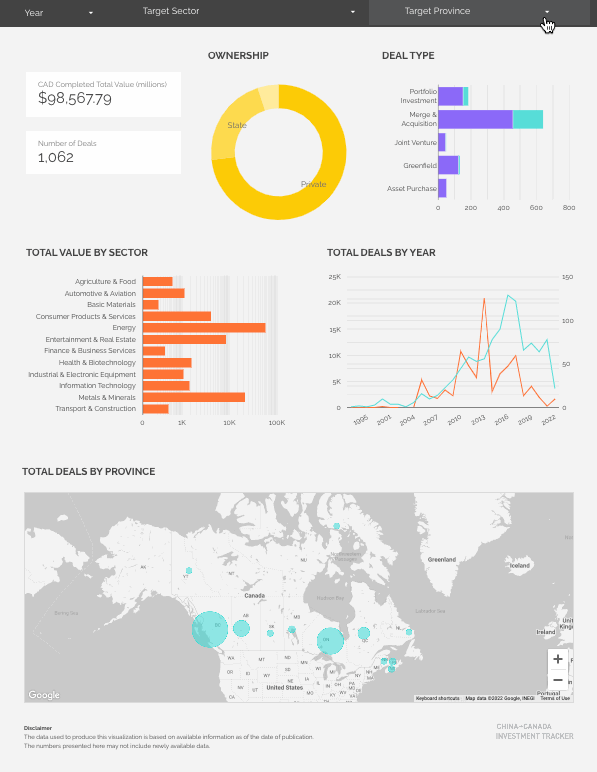 Most frequent questions and answers
The Investment Tracker compiles its data using a combination of primary research and external data sources accessible through the University of Alberta. Typically, our monthly data updates are based on information found in at least five external databases, which include some of the leading financial institutions worldwide. China Institute researchers also work to scour publicly available information for any deals that may be missed by our external sources, which does sometimes occur.
Premium organizational subscribers can access our full dataset which includes information on the announcement and closing date of deals, names of the participant companies, location of the investor, location of the target, Canadian and U.S. dollar value of transacted funds, equity share transacted, industry or sector, and whether ownership of the investing entity is public or private.
The dataset is available for download to Corporate and Non-Profit subscribers as a Microsoft Excel document (.xlsx).